the ask
UT needed a page for their "What Starts Here Changes the World" campaign to thank all people who helped and to share the amazing success and final numbers of the campaign.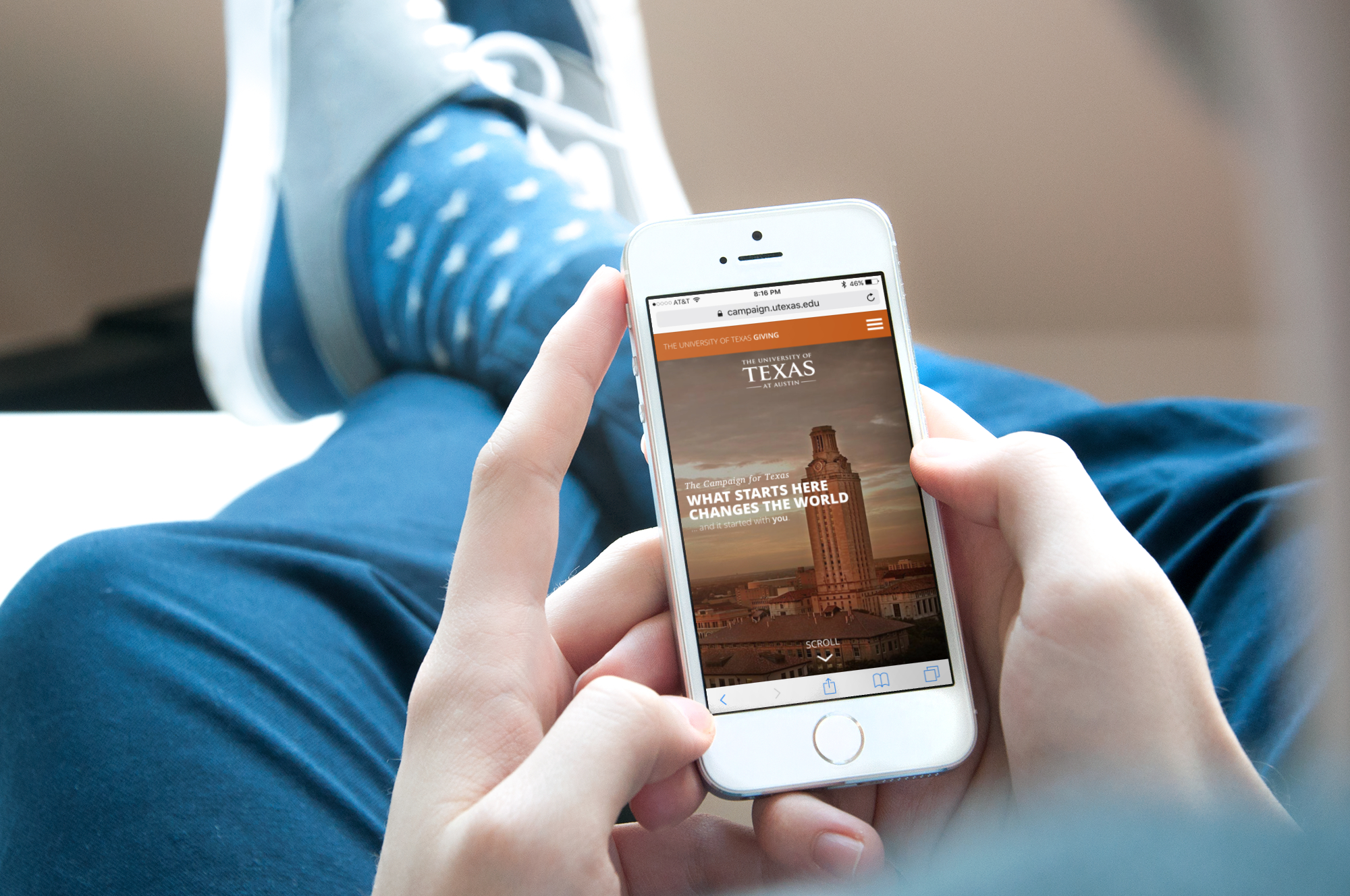 The content
UT wanted a simple one-pager that was beautiful and easy to digest. The biggest challenge was that the content was quite extensive. The solution was a true collaboration between the content strategy, UX and creative teams who worked out a user-centric approach for the site.
the design
The design approach was minimalistic using subtle animations to bring the result numbers to life and big imagery to separate sections and help highlight the content.
the team
My Role: Art Director
Content Strategist: Paige Maguire
UX Designer: PJ Rogalski