the ask
The challenge was simple (though not easy): to create a website for six regional spring water brands, telling their unique brand story while driving to product delivery.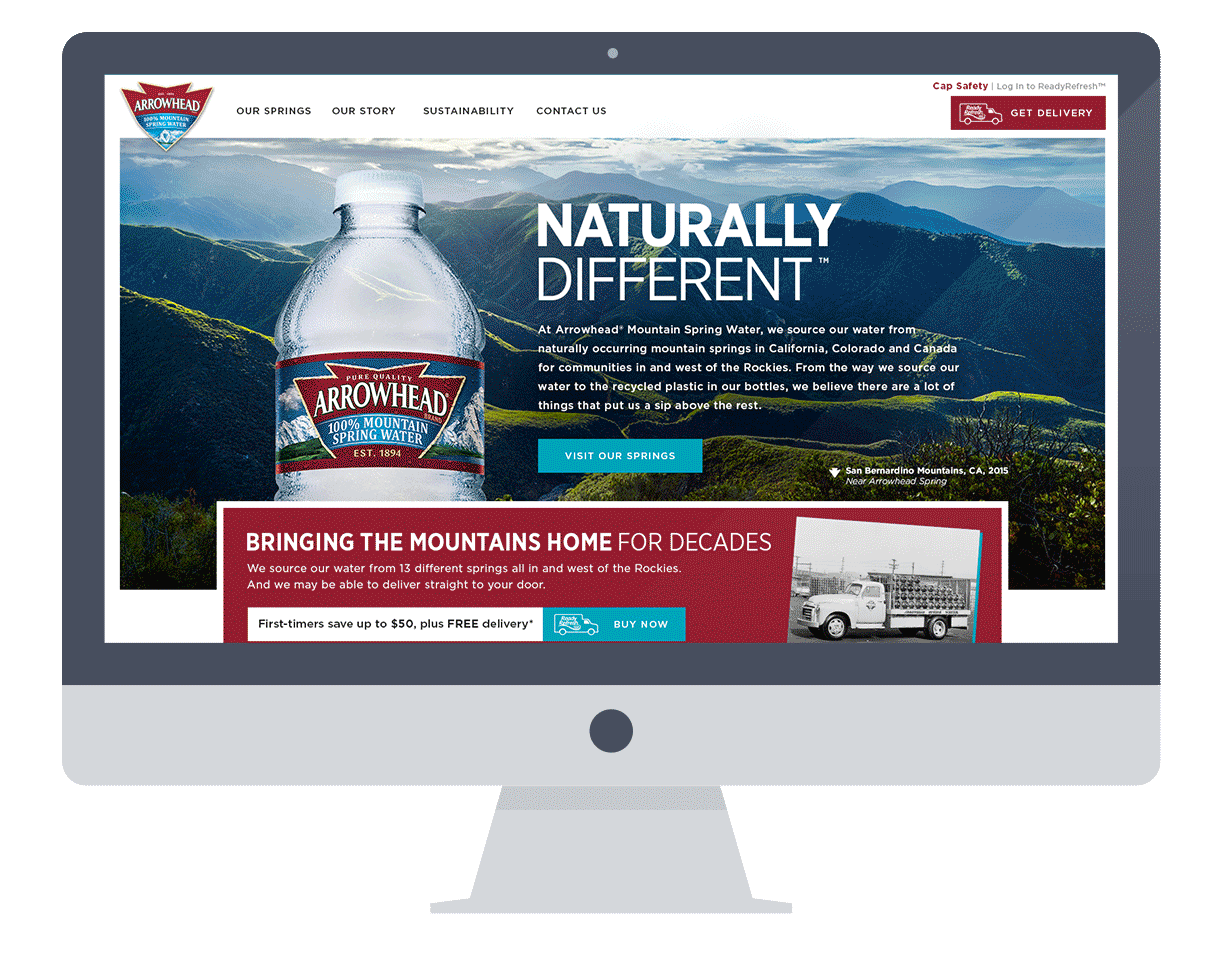 The approach
Our UX and content strategy teams developed a "templatized approach" that allowed us to showcase each brand's custom regional photography and a specific voice and tone while creating completely different websites.
The content creation
By creating original content, we've been able to tap into what makes each region unique giving the brands a very distinct look and feel and putting each one ahead of their competition.
the photoshoots
Working with photographer Stewart Cohen, I had the amazing opportunity to art direct 3 photoshoots for Arrowhead, Poland Spring and Deer Park in California, Maine and Pensilvania respectively. From drinking water straight from the spring to several helicopter rides, this was one of my most memorable experiences ever. And it was all beautifully captured in hundreds of pictures.
the team
My Role: Art Director
Other Art Directors: Emma Stephens & Sam Berliner
Creative Director: Stephanie Skaggs
Copywriters: David Hammernick & Lori Samocha
Photographer: Stewart Cohen